17 Dec. 2012
The Developing Friendship Activity was held in Beijing for Ms. Pia Allerslev, the Copenhagen Culture Mayor of Denmark
On Dec.16th, 2012, The Current Situation of Chinese Culture & the Developing Friendship Activity for Ms. Pia Allerslev, Copenhagen Culture Mayor of Denmark, co-hosted by APECF and Beijing International Art Club was held at Beijing Royal Mushi Restaurant for the purpose of the promotion of Sino-Danish culture exchange and cooperation mindset and the enhancement of the new bilateral strategic cooperation construction.
Mr. Xiao Wunan, the Executive Vice Chairman of APECF, delivered a welcoming speech in the activity and briefed the Sino-Danish deep friendship, close communications and informal international culture exchange, as play an important role in the improvement of bilateral culture development. He also elaborated the current situation of Chinese culture and how to build closer regime for culture exchange. Ms. Pia Allerslev said that she was very glad to be invited by APECF and Mr. Xiao, she held that APECF and Mr. Xiao made much contribution to the development of Sino-Danish culture exchange, and she hopes the relationship will be closer in future and invited people in the activity to visit Denmark. After that, Mr. Zeng Laide, the assistant dean of China National Academy of Painting, and Mr. Casten Haurum, CEO of Copenhagen Culture Committee of Denmark also delivered speech respectively.
Attending the event were nearly 70 elite guests from all walks of life such as Mr. Han Xiongliang, the editor-in-chief of Haiwainet of People's Daily, Mr. Xu Chaoyou, the director of Exchange Department of CCIEE, and Mr. Wan Shanhe, a Chinese famous painter, Mr. Wang Tong, professor of Swedish Royal Art Academy, etc.
In the activity, Mr. Wan Shanhe presented his painting as gift to Ms. Pia, who also enjoyed Beijing Opera performance with interactive game on the event.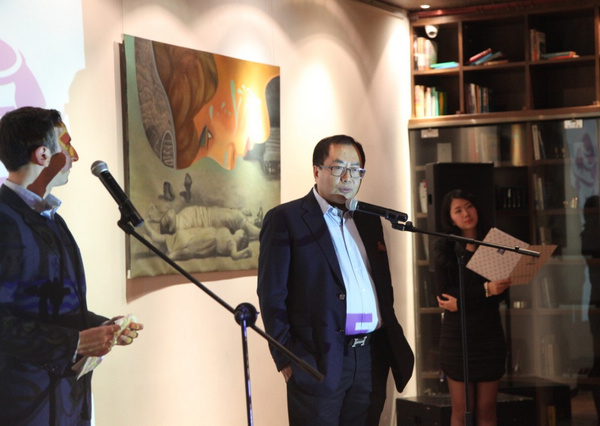 Mr. Xiao Wunan (middle) delivering a welcoming speech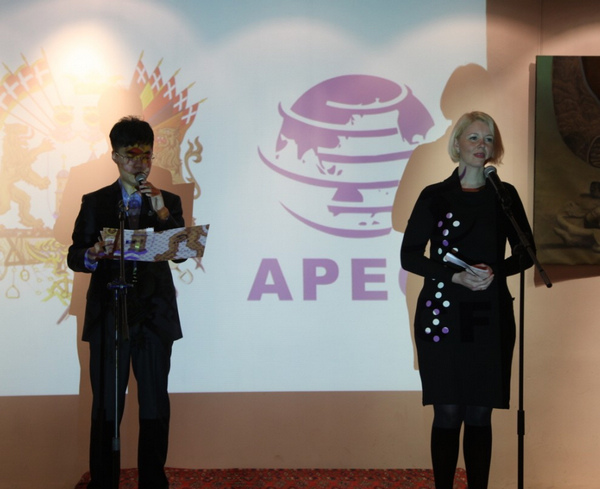 Ms. Pia (right) delivering a speech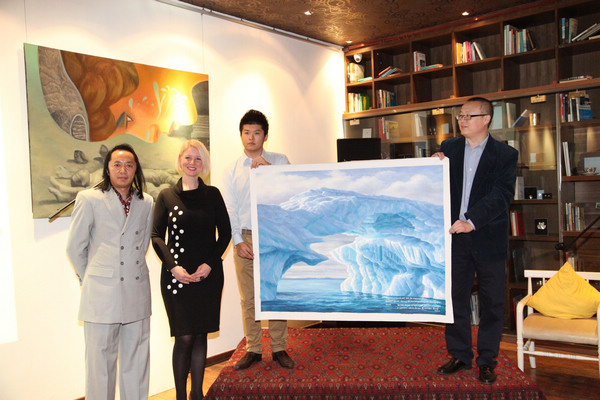 Mr. Wan Shanhe (1st from left) presented his painting as gift to Ms. Pia (2nd from left)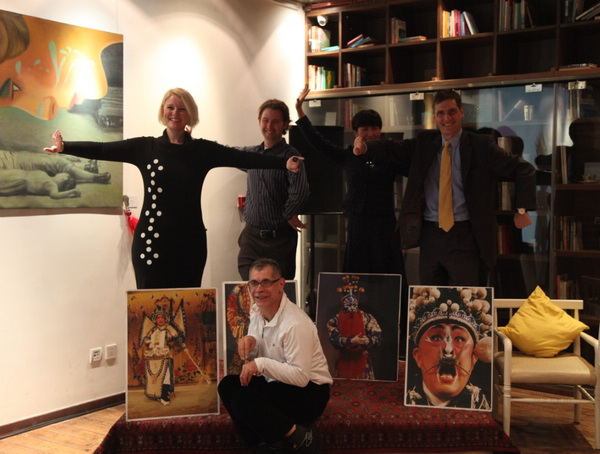 Beijing Opera interactive game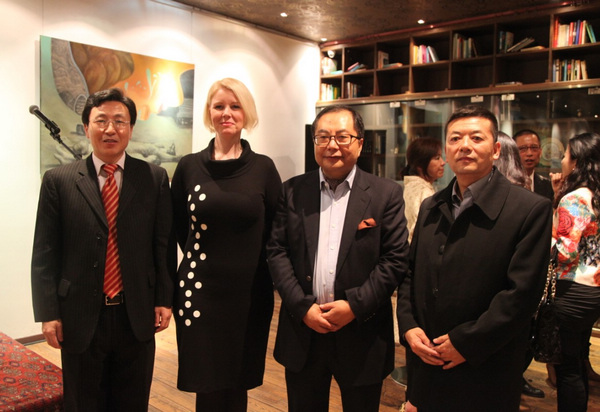 Mr. Xu Chaoyou, Ms. Pia, Mr. Xiao Wuan and Mr. Han Xiongliang on the event (from left to right)